HEATHERED TOTE BAG - BLUE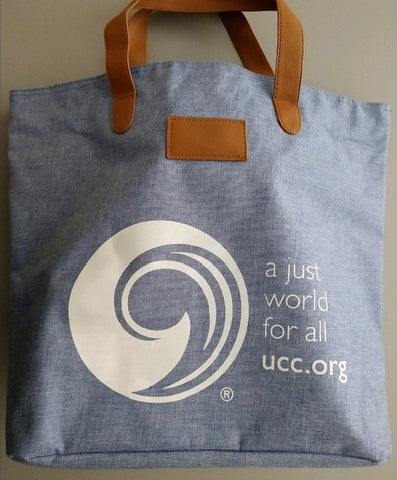 Sale
+ CLICK IMAGE TO ZOOM
Blue heathered tote bag with "A Just World for All" logo. Made of denier poly-canvas material and features an inside zippered pocket and 16 1/2 leatherette handles. It is easy to keep looking great with spot cleaning and air drying.

17" X 13 3/4" X 5 /12"


Email us 24/7/365 at store@ucc.org with any questions.
Copyright © 2023 UCC Resources. All Rights Reserved. All prices USD.


Privacy Policy