Transgender Pride Banner - A Just World for All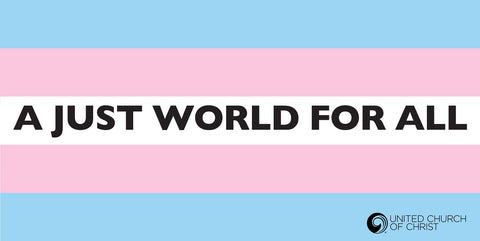 Sale
+ CLICK IMAGE TO ZOOM
Sturdy, 13-oz. vinyl with grommets for easy hanging. 8 ft. wide x 4 ft. high (horizontal).
Bold, transgender flag background with "A Just World for All" in black letters and United Church of Christ logo.
Remember to bring your banner inside during high winds.
Click here for all "A Just World for All" merchandise.
To purchase a customized version of this banner, email Pam Demarce at pam@wowzonefec.com
Email us 24/7/365 at store@ucc.org with any questions.
Copyright © 2023 UCC Resources. All Rights Reserved. All prices USD.


Privacy Policy