UCC ORNAMENT - LET YOUR LIGHT SHINE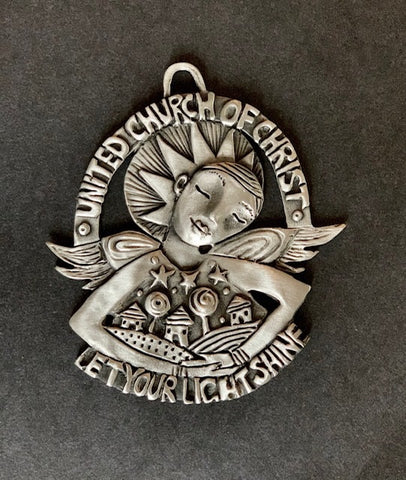 Sale
+ CLICK IMAGE TO ZOOM
United Church of Christ Let your light shine pewter ornament.
Beautifully crafted and unique keepsake designed for United Church of Christ by Leandra Drumm from Don Drumm Studios & Gallery. 2018
$25.00 each
Weight 3.1 oz
Size 3 3/4 H x 3 1/4 W
Email us 24/7/365 at store@ucc.org with any questions.
Copyright © 2023 UCC Resources. All Rights Reserved. All prices USD.


Privacy Policy