Lent Yard Sign/Pray Fast Give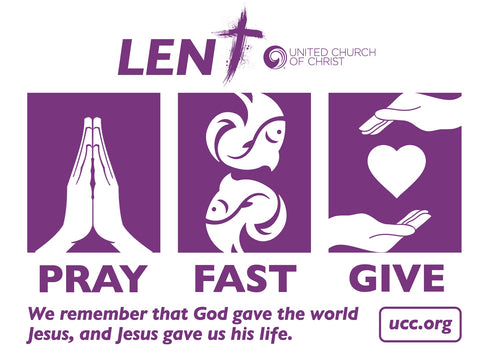 Sale
+ CLICK IMAGE TO ZOOM
Display this 18"x24" plastic lawn sign in your church's front yard, on the side of your building or wherever you see fit to share in Lent and proclaim to your neighbors that Christ has Risen. Lent is a formal religious observance in the Christian liturgical calendar that begins on Ash Wednesday and ends approximately six weeks later, before Easter Sunday. 

For six weeks, Christians around the world will prepare themselves spiritually for the celebration of their highest Holy Day: Easter.  Many of them will make personal sacrifices, focusing through these long days on the sacrifices Christ made for us. 

Lent is a time of fasting, repentance, giving and preparation for the coming of Easter. It is a time of meditation, reflection and self-examination. Let us unite in coming together as one body for the Holy Day of the year.
You will also receive free digital downloads of the image with your order.
2 Sided
18" x 24" yard sign, stake is not included.
                     
Email us 24/7/365 at store@ucc.org with any questions.
Copyright © 2023 UCC Resources. All Rights Reserved. All prices USD.


Privacy Policy