GS 33 - Face mask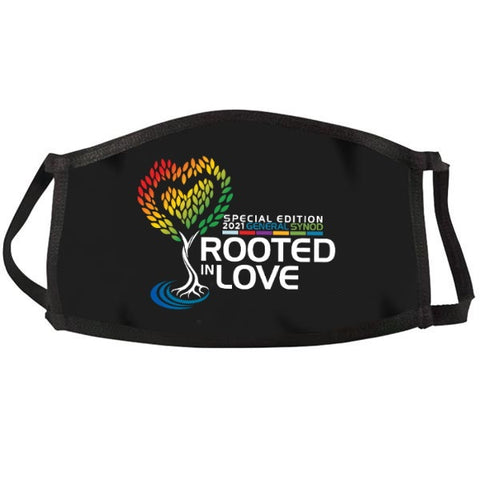 Sale
+ CLICK IMAGE TO ZOOM
General Synod 33  Face Mask
United Church of Christ, gathered in General Synod 33—Rooted in Love:
…like trees
   planted by streams of water,
which yield their fruit in its season,
   and their leaves do not wither.
In all that they do, they prosper. (Psalm 1:3)
Masks are constructed of three layers of breathable material, and ear loops that surround the ear to give a secure hold.  Machine washable, hang to dry.  These are non-medical grade masks.

 
$8.99 Single
$34.99 Pack of 5
Front Fabric Layer: 93% polyester+7% spandex.
Back & Inside Fabric Layers: 95% cotton +5% spandex.
Produced in the US.

Proceeds from sales support the mission of the United Church of Christ and fund the National Setting's ability to continue to respond to the ongoing needs of the church in these times of pandemic.

This item is non-returnable.

Email us 24/7/365 at store@ucc.org with any questions.
Copyright © 2023 UCC Resources. All Rights Reserved. All prices USD.


Privacy Policy