Face Masks | Gracia Y Bienvenida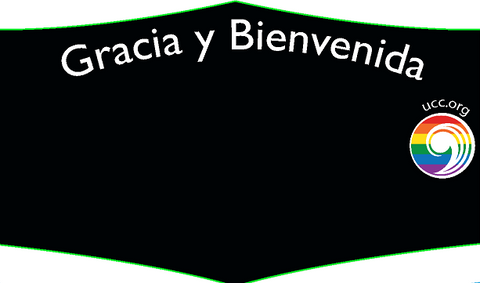 Sale
+ CLICK IMAGE TO ZOOM
Stay healthy during the pandemic and make a statement with these comfortable masks. Support the work of Proyecto Encuentros Gracia y Bienvenida, a UCC national program intended to create radical welcome for our LGBTQI and Latinx siblings. Wear this mask and be an ally.
Masks are constructed of three layers of breathable material, and ear loops that surround the ear to give a secure hold.  Machine washable, hang to dry.  These are non-medical grade masks.
$8.99 Single
$34.99 Pack of 5

Proceeds from sales support the mission of radical love of Proyecto Encuentros Gracia y Bienvenida.
This item is non-returnable.
Email us 24/7/365 at store@ucc.org with any questions.
Copyright © 2023 UCC Resources. All Rights Reserved. All prices USD.


Privacy Policy