Color me Generous | Coloring Book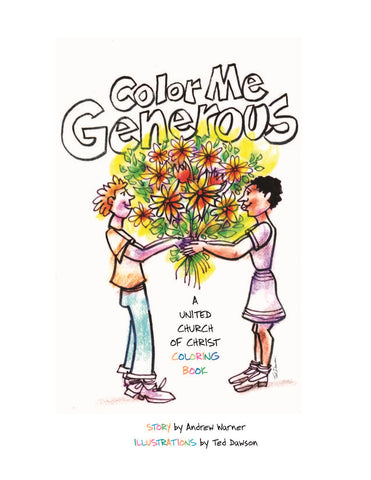 Sale
+ CLICK IMAGES TO ZOOM

Color Me Generous provides a fun and engaging way to explore the impact of our generosity.  The coloring book provides people of all ages a chance to think about how their giving makes a difference. 

Illustrations by Ted Dawson, a member of Judson Memorial Church in New York City. Story by Andrew Warner of UCC Publishing, Identity, and Communication in Cleveland, Ohio.

Single copy: $5.00
5-pack: $20.00

United Church of Christ
16 pages, 8.5" x 11"
2023
Email us 24/7/365 at store@ucc.org with any questions.
Copyright © 2023 UCC Resources. All Rights Reserved. All prices USD.


Privacy Policy