A Statistical Profile - 2022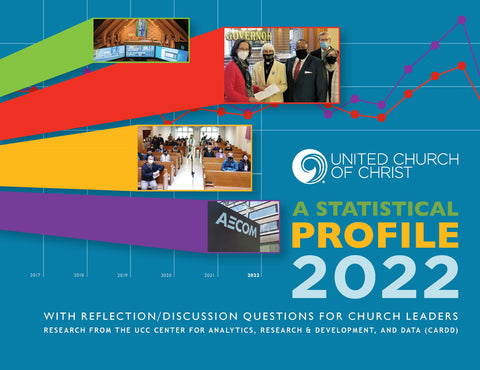 Sale
+ CLICK IMAGE TO ZOOM
The 2022 Statistical Profile includes the most up-to-date statistics about the United Church of Christ based primarily on the 2022 Yearbook & Directory. Through tables, graphs, and commentary, the 2022 Statistical Profile highlights current trends in UCC congregations, ministers, and finances as well as 20 special reports from various ministries of the UCC.  Also for 2022, a separate section with data on the impact of COVID-19 on UCC congregations.

Available:
Singles $10.00 each
5 Pack  $42.50 (15% saving)
Email us 24/7/365 at store@ucc.org with any questions.
Copyright © 2023 UCC Resources. All Rights Reserved. All prices USD.


Privacy Policy