The Marks Rubric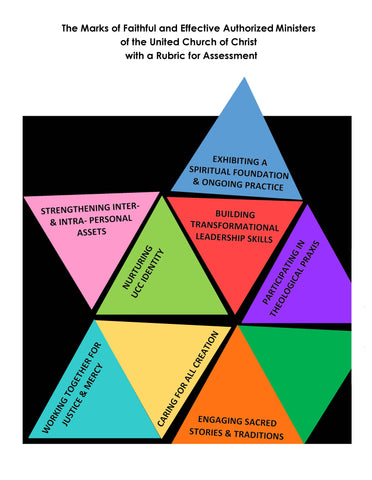 Sale
+ CLICK IMAGE TO ZOOM
The Marks Rubric, revised February 2017, is an assessment tool for Members in Discernment, their mentors, and Committees on Ministry using the Marks of Faithful & Effective Authorized Ministers. The Rubric is an invitation for discernment in reflecting on formation for ministry and identifying areas for further growth. The Marks Rubric is also a useful tool for authorized ministers in any season of ministry.
Two versions available:
Print
PDF Download
Revised February 2017
Email us 24/7/365 at store@ucc.org with any questions.
Copyright © 2023 UCC Resources. All Rights Reserved. All prices USD.


Privacy Policy