T-Shirt - UCC Disabilities Ministries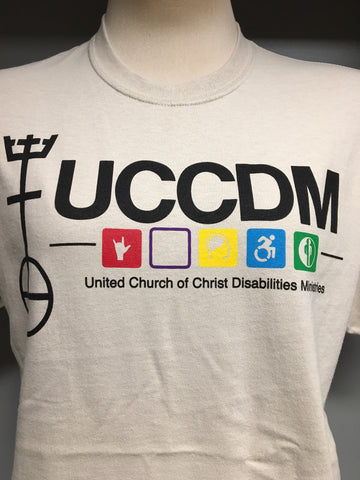 Sale
+ CLICK IMAGES TO ZOOM

Show your support of UCC Disabilities Ministries (UCCDM) by wearing this t-shirt.
Front: UCCDM logo. Click here for an explanation of the logo.
Back: "...fearfully and wonderfully made;..." Psalm 139:14
This verse was selected because regardless of our unique characteristics and abilities, we praise God for fearfully and wonderfully making each of us in God's image.
T-shirt is beige and comes in sizes Small-4XL.
Click here to learn more about UCC Disabilities Ministries.
Email us 24/7/365 at store@ucc.org with any questions.
Copyright © 2023 UCC Resources. All Rights Reserved. All prices USD.


Privacy Policy