Practices of Faith in the United Church of Christ (SET)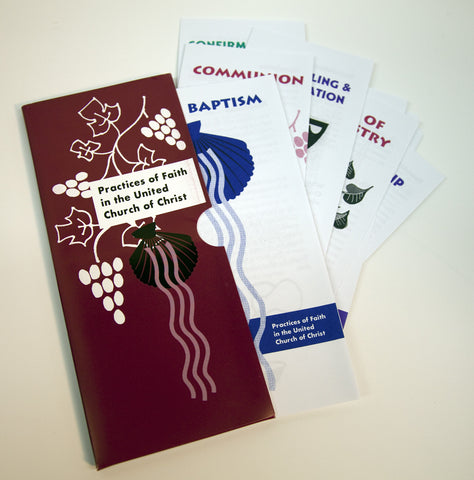 Sale
+ CLICK IMAGE TO ZOOM
The Practices of Faith resource can be used individually or in groups. Possible uses: New members; confirmation (faith formation) groups; discussion groups on any of the 15 titles; candidates for baptism or parents/guardians bringing their child or children for baptism; and existing adult study groups.
This set is available for purchase, which includes one copy of each of the following titles:
Baptism
Communion
Confirmation
Gifts of Ministry
Healing and Reconciliation
Marriage
Membership
Mission
Prayer
Scripture
Stewardship
Working for Justice
Email us 24/7/365 at store@ucc.org with any questions.
Copyright © 2023 UCC Resources. All Rights Reserved. All prices USD.


Privacy Policy