Lapel Pin - Red Comma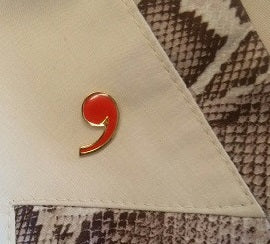 Sale
+ CLICK IMAGE TO ZOOM
Wear a red comma lapel pin to show your support of the United Church of Christ and "God is Still Speaking." Lapel pin is 3/4", with a red enamel comma on brass backing.
Distribute to your church members or at events.
Email us 24/7/365 at store@ucc.org with any questions.
Copyright © 2023 UCC Resources. All Rights Reserved. All prices USD.


Privacy Policy